Materiální sbírka v Řídeči pro Šumvald a Březenec - obce postižené povodní
Silný životní zážitek pro nás všechny - materiální sbírka v Řídeči (13.6.2020) pro obce postižené bleskovou povodní 7. 6. 2020 . Mockrát děkujeme všem lidem za nevídanou solidaritu, která zahřeje u srdíčka. ❤️🙏👏 Přidali se nejen občané Řídeče, ale i okolních obcí - Komárova, Mladějovic, Šternberka, Domašova, Žerotína, Chabičova, Paseky a dalších. Velký obdiv patří vietnamské komunitě ze Šternberka, která se na akci také významně podílela. První část nejnutnějších věcí byla ihned po ukončení sbírky k dispozici v KD Šumvald, další věci byly na místo vozeny dle potřeby. Srdečné díky všem dárcům i dobrovolníkům, kteří nám se sbírkou pomohli! ❤️ Smekáme před Vámi. 👍Jsme na Vás právem hrdí! 👏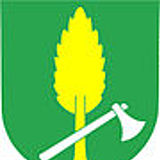 Materiální sbírka v Řídeči pro Šumvald a Březenec - obce postižené povodní
Content will continue after the ad
Continue below for more content
Delete photos and videos from the album
Select all photos or videos you want to delete and confirm the action.
Title
Materiální sbírka v Řídeči pro Šumvald a Březenec - obce postižené povodní
Description
Silný životní zážitek pro nás všechny - materiální sbírka v Řídeči (13.6.2020) pro obce postižené bleskovou povodní 7. 6. 2020 . Mockrát děkujeme všem lidem za nevídanou solidaritu, která zahřeje u srdíčka. ❤️🙏👏 Přidali se nejen občané Řídeče, ale i okolních obcí - Komárova, Mladějovic, Šternberka, Domašova, Žerotína, Chabičova, Paseky a dalších. Velký obdiv patří vietnamské komunitě ze Šternberka, která se na akci také významně podílela. První část nejnutnějších věcí byla ihned po ukončení sbírky k dispozici v KD Šumvald, další věci byly na místo vozeny dle potřeby. Srdečné díky všem dárcům i dobrovolníkům, kteří nám se sbírkou pomohli! ❤️ Smekáme před Vámi. 👍Jsme na Vás právem hrdí! 👏
Settings
Public album
Anyone can see the album.
Available only for 18+
Only people who have confirmed their coming of age can see the album with 18+ content.
Hidden album
Only people who know the exact address of the album can see that.
Locked album
Only people who enter the code you set can see the album.
Photobooks from your photos
Choose from the ready-made books for you or create a completely new one.
Memory game from your photos
Just select only 32 photos. We'll do the rest for you.